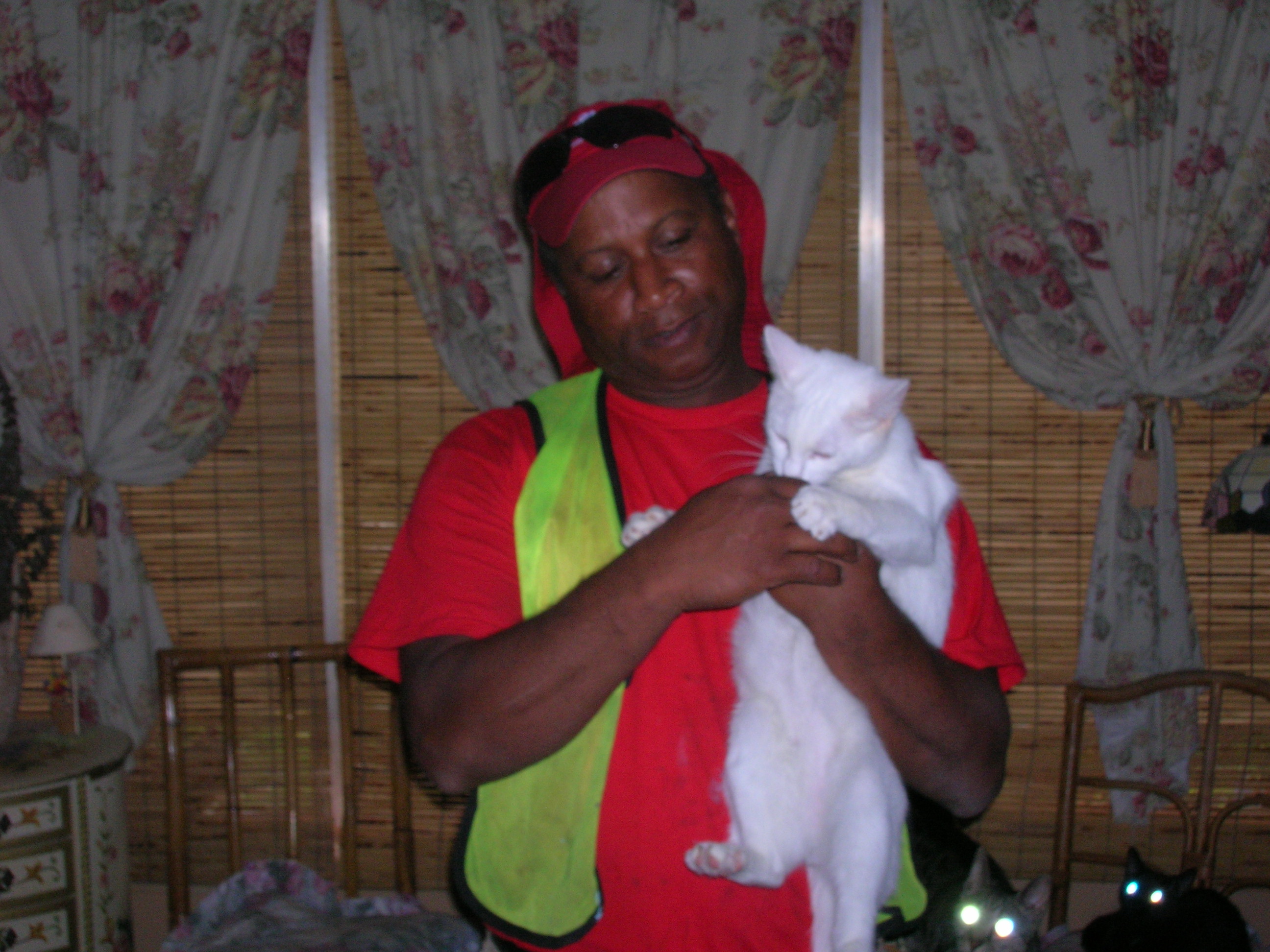 What do you do when you have a kitty name Twinkie who was a spawn of a demon Tom Kat ? A white ball of fur, fun and terror.You give him to Tim and his two doggies so that Twinkie can tear up their house for the rest of his life.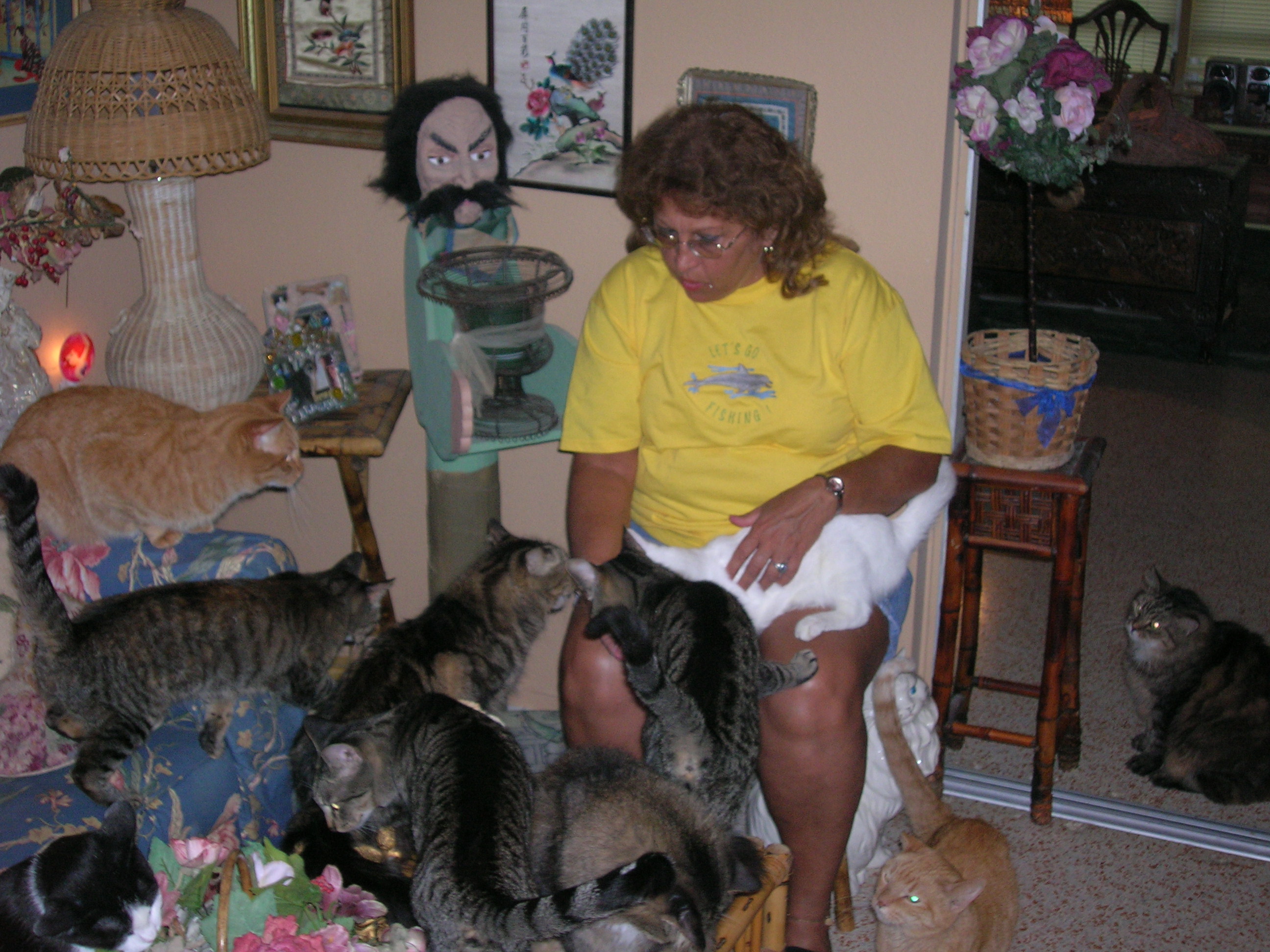 Patience is a virtue .Hank our three legged kitty (The Orange Kitty Bottom Left ) knew how to make his move on Eileen. He just licked her leg until she took him home. Now Hank is out of work and Eileen is yelling at him to get a job.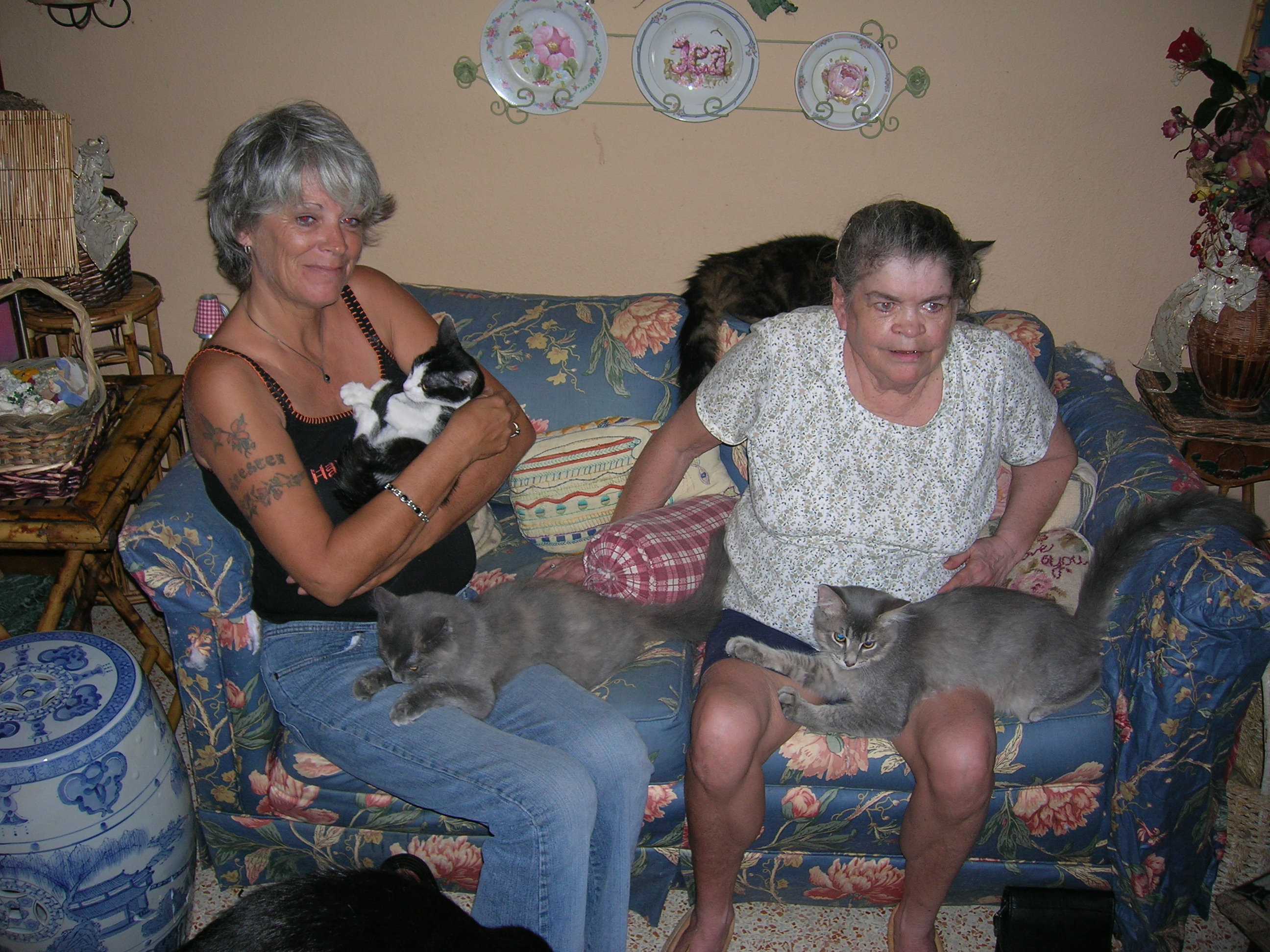 Where can you go and have the kitties pick YOU for human adoption? Only at Puffy Paws Kitty Haven! Once you sit down you are already being screened by the many kitties who just may want to adopt you (as Lois and her daughter Lorie found out). Notice Snicker Doodle on her lap on the left. Snicker Doodle picked Lois and it was a match made in Heaven. Remember Snicker Doodle was left to die in the woods along with her sister Puffkins (on the right lap) as little kittens. They where brought to Puffy Paws a couple months back and finally Snicker Doodle found a fur-ever home thanks to the Englewood Sun Herald posting Snicker Doodle's picture in their Home Town Section.Thanks Sue !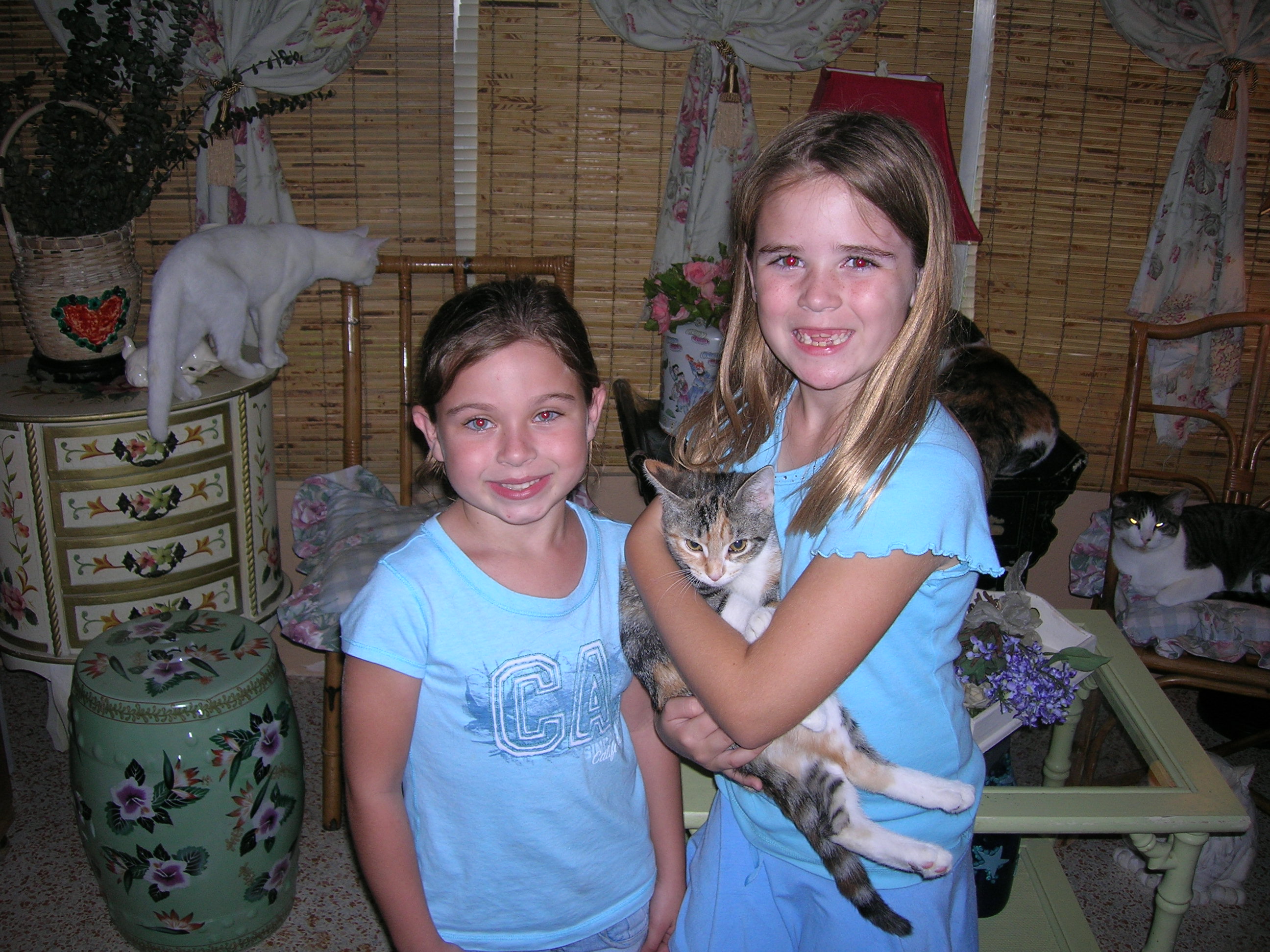 Two happy girls and one happy kitty. Frisbee found a forever kitty home with lots of love and kisses. Leanna and her sister Tristan will be spoiling Frisbee for the rest of her life with toys,yummy food and lots of love. It was a match made in heaven.
Boobers was adopted into the home of Catherine and George Seres.Boobers is a big strong Egptian Mau who loves to be brushed. When George and his mother visited Puffy Paws, they fell in love with him right away. It was another match made in heaven. As of this writing, Boobers is trying to get his learning permit so he can drive the family van.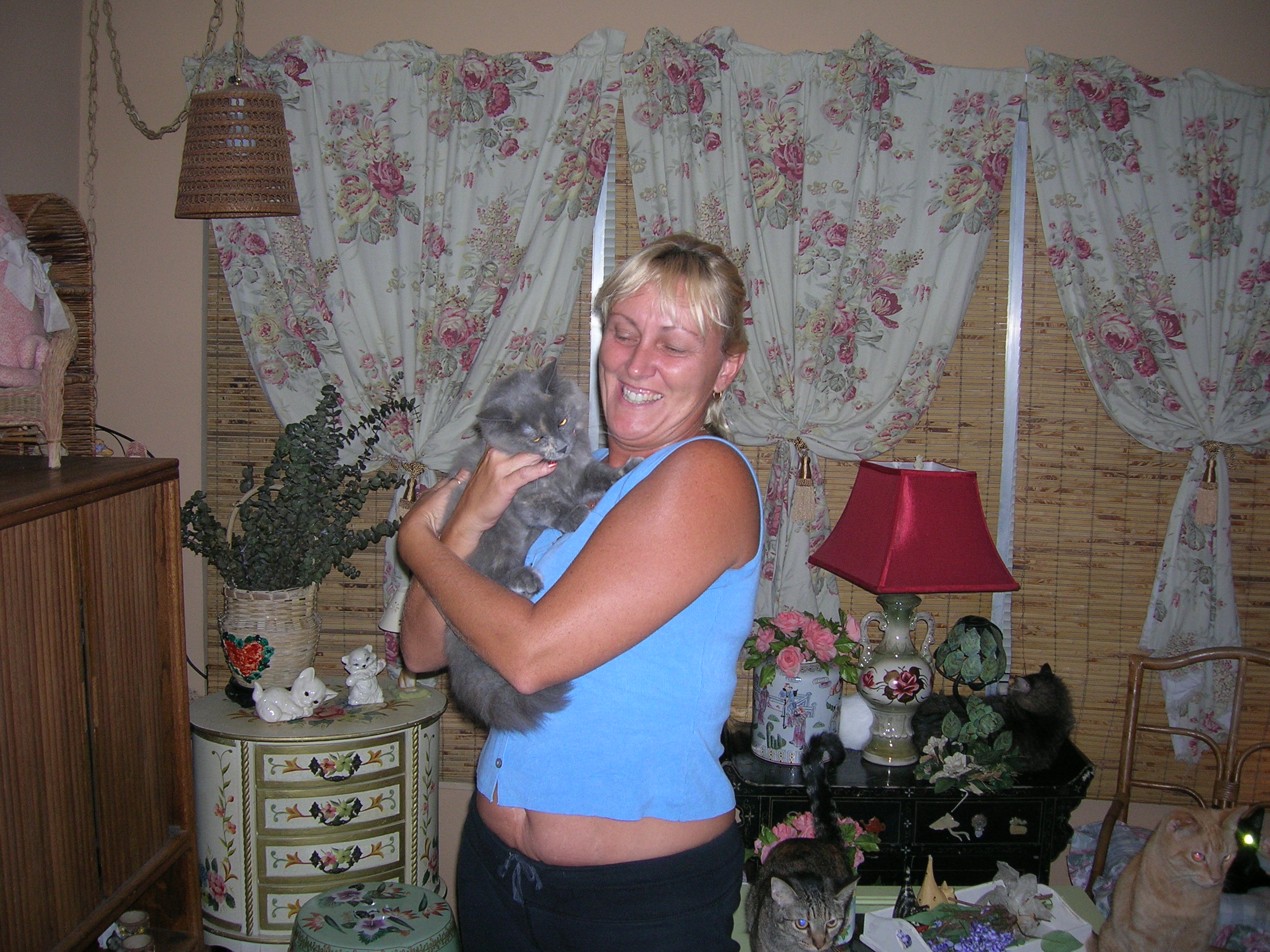 Puffkins came with her brother in the middle of the night to Puffy Paws and she went out in the light of day with lots of love and kisses. Currently she is the Queen of Everything at her new home.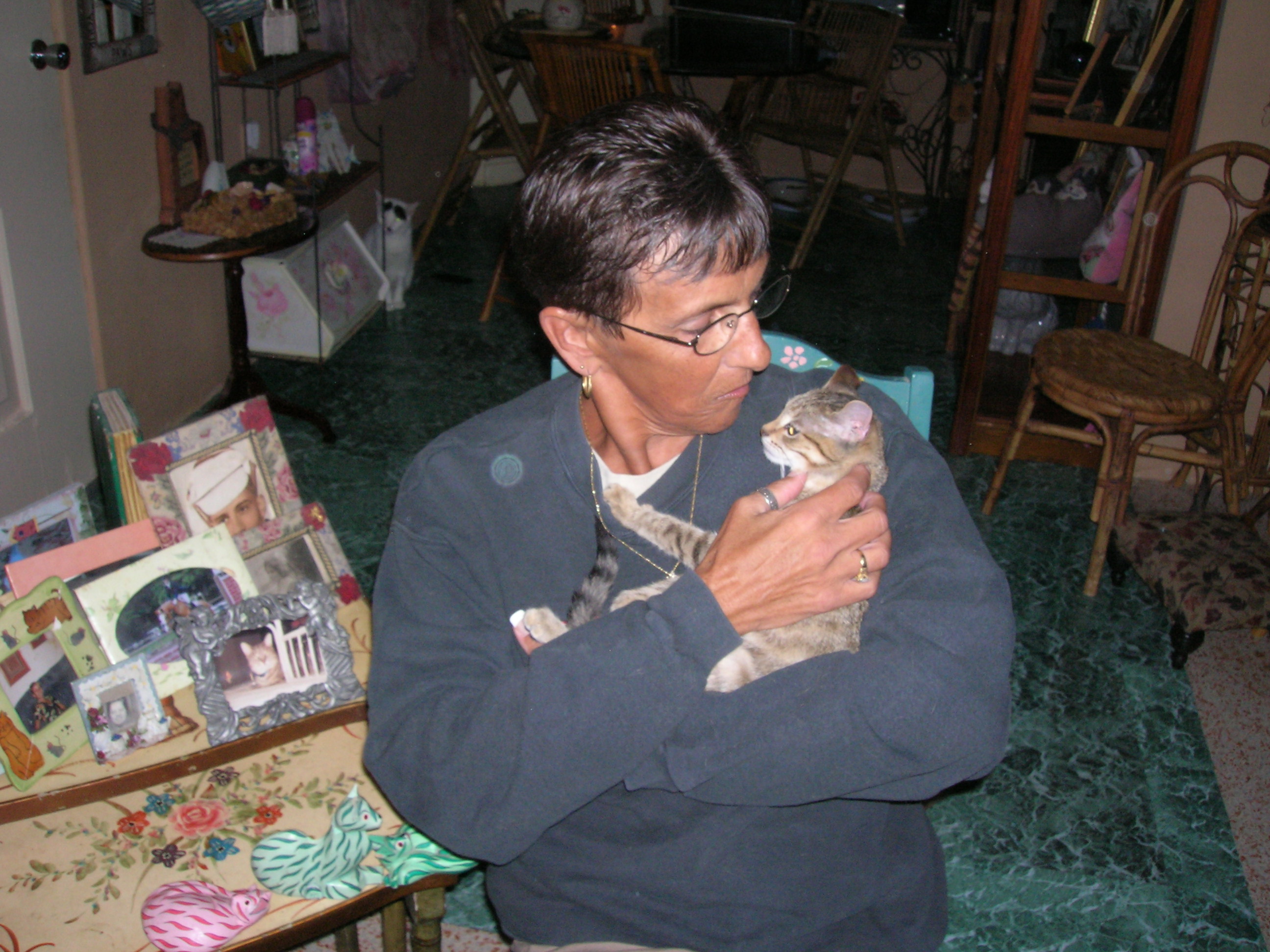 This was a true defining moment in a bonding experience between a human and a kitten. Sassy was a semi-feral kitten. When these two lock eyes in this picture the bond was cemented forever. It was truly amazing to watch. Now Sassy is spoiled and loving it.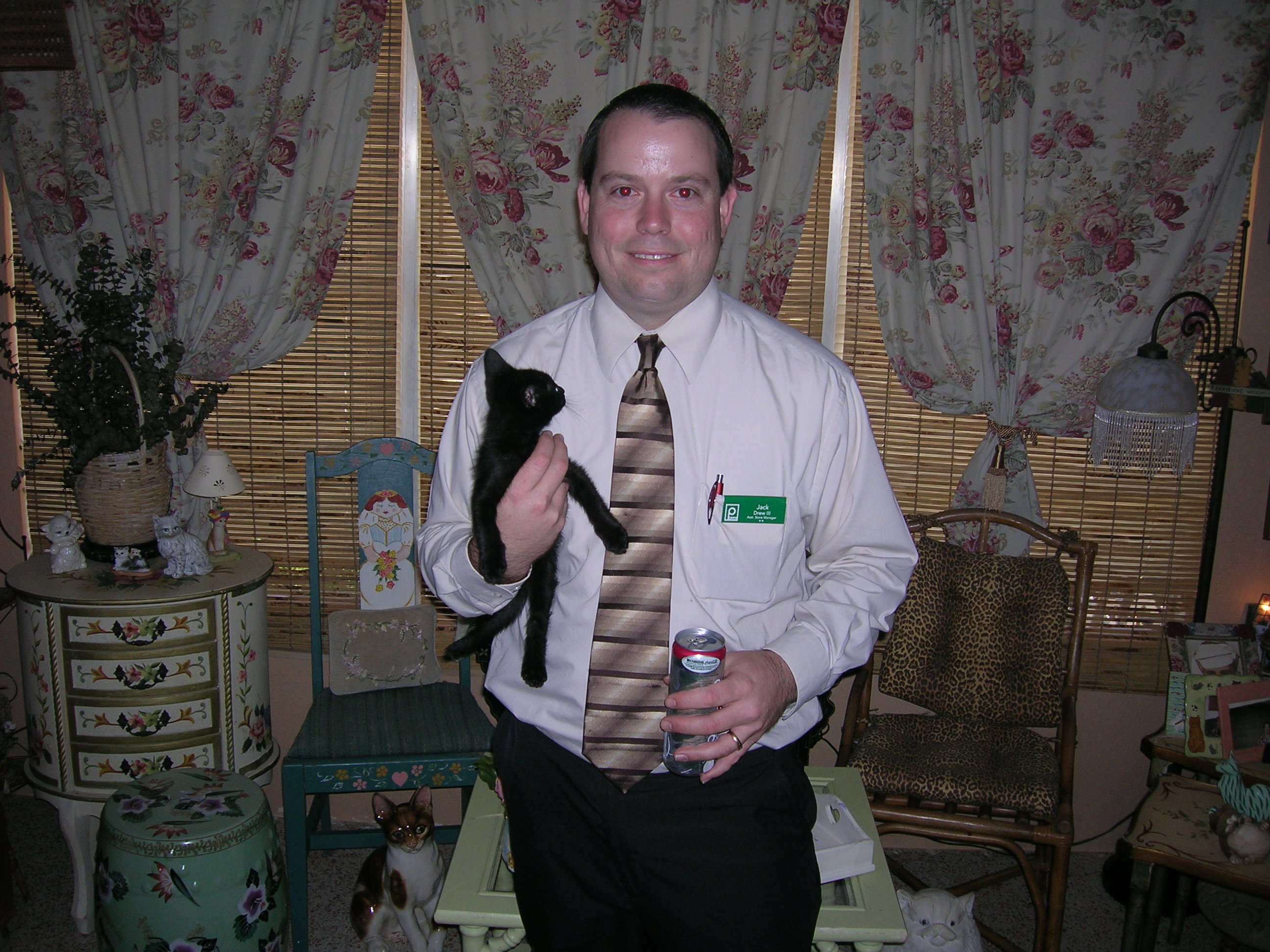 A little black kitten named Spice was given to Puffy Paws by a very loving lady from Nokomis. The very next day, Spice was adopted by Jack, a manager at our local Publix supermarket. Jack was quite pleased: he knew right away that Spice would make a great addition to his family and the other two cats that live with them.
Puffy Paws is also very pleased with the turn-around time for Spice's adoption. It did help that Jack was on a waiting list for the next kitten that came in to Puffy Paws. So please keep this in mind, that you can be put on a waiting list for the pet of your dreams!