Kitties Need Cat Food & Litter
Click Here To View Our IRS Determination Letter For Our Non Profit Status
Click Here To View Our Non Profit Papers With The Florida Department of State - Division of Corporations.
Sign Up For Our Updates & SOS's

Donate Any Amount You Would Like By Clicking On The Gold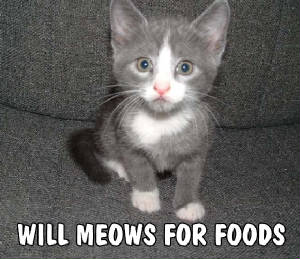 Dear Kitty Lovers Of The World:
Mad Kitty Loves goes out to you for helping the kitties today.
By using the Shopping Cart Donation Page, you may donate to pay for 1 case of wet food, 6 cans or 1 can. A bag of dry. A bag of cat litter or the cleaning supplies for the day, or more.
It is all up to what your heart and budget can afford to take care of the kitties.
Every little bit helps...Thank you - Da Kitties.

Thank You.

Rick, Chrissy, & Da Kitties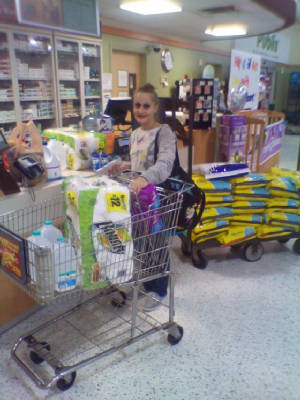 A FULL DAY SUPPLIES FOR THE KITTIES COST AROUND $275 A DAY AND CONSISTS OF:

WET CAT FOOD
Innova Cat & Kitten food - 13.2 oz Cans
$1.94 Per Can.
48 Cans Per Day
4 case a day -12 In a Case
$ 93.12

DRY CAT FOOD

Earthborn Holistic Feline Vantage
Natural Dry Cat & Kitten $28.00

CAT LITTER

TIDY CAT LITTER - 360 pounds a day
12 bags a day at $6.29 each = $75.48

DAILY CLEANING SUPPLIES $25 A Day
Bleach $3.00
Paper Towels $12.00
Black Garbage Bag $ 6.00
Floor Cleaner $4.00


Donate Any Amount You Would Like By Clicking On The Gold
CLICK HERE TO VIEW YOUR PERSONAL THANK YOU