Follow The Summer of Kitty Love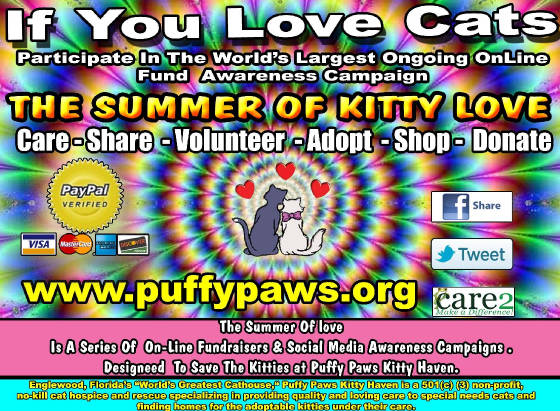 If Everyone Did a Little There Would Be Little Left To Do
In The Month of June $1,954.00 Donated Online.
$10,229.72 Donated Online In The Month of May
In The Summer of Kitty Love
THANK YOU DA KITTIES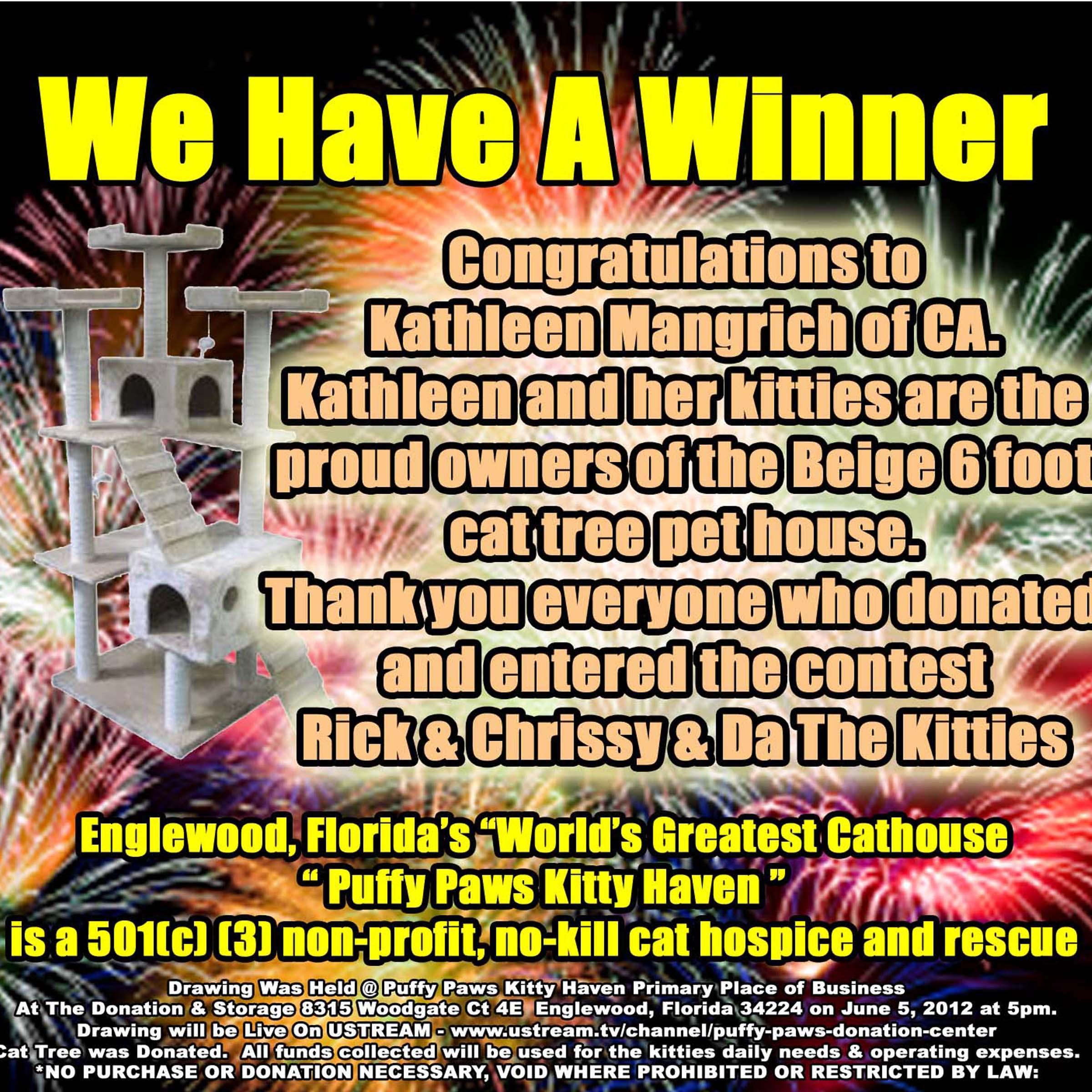 Big Special Announcements
Special Announcements :We have a winner !!!!!! Congratulations to Kathleen Mangrich of CA. Kathleen and her kitties they are the proud owner of the Beige 6 foot cat tree pet house. Thank you everyone who donated and enter the contest.


Thank you so very much we made the FPL Bill of $1376.30. !!! Also enough funds came in the kitties daily supplies of $250 a day for Friday -Saturday & Sunday. The kitties are blessed to have a world wide family that loves them ever so much. Thank You !!!!!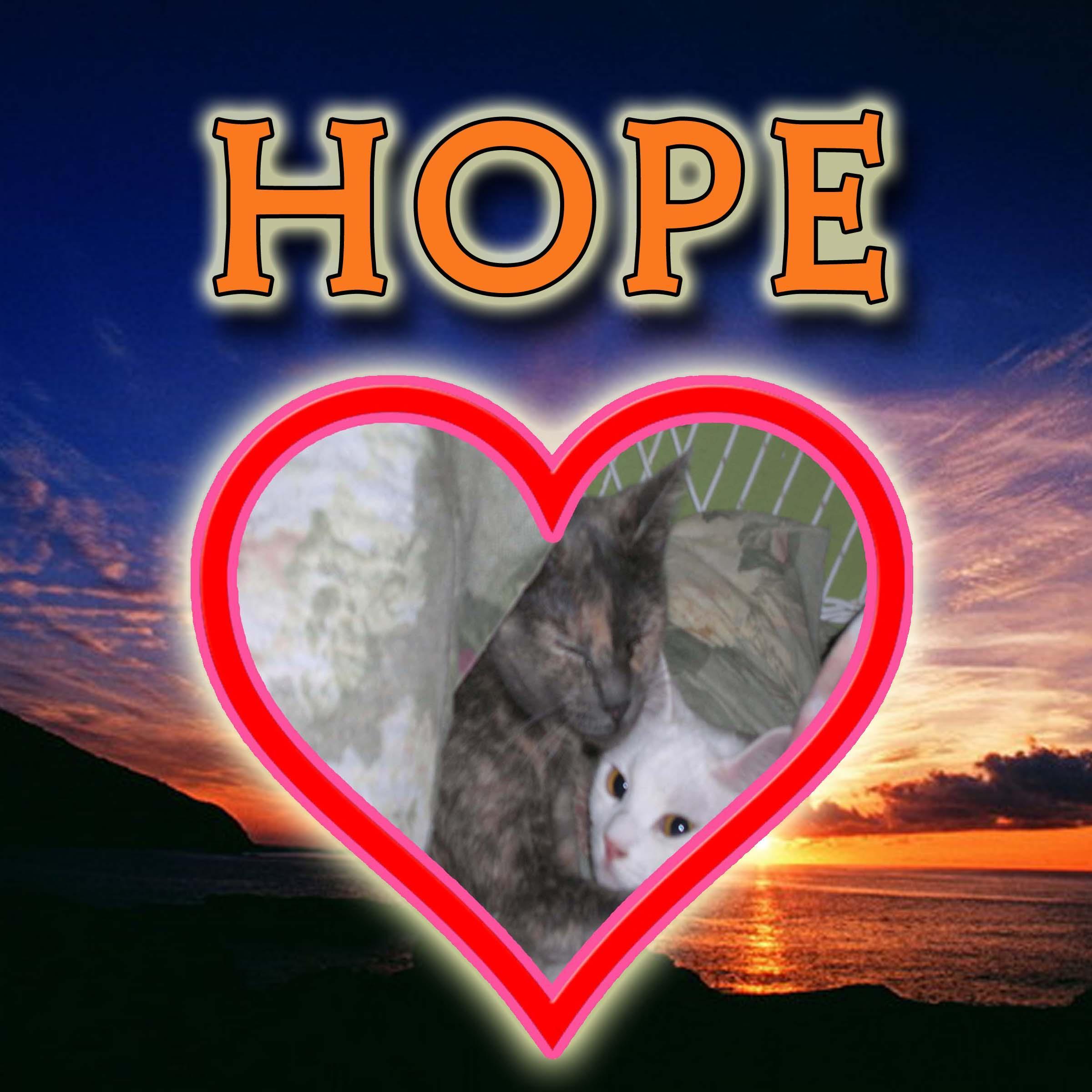 Dear Kitty Lovers Of The World
With all of our heart and soul we can muster there is no easier softer way to say this. We need a influx of working capital to continue with our mission here at Puffy Paws Kitty Haven. Our options are limited at this time, but there is hope on the horizon and that is you.

If we fail at raising the funds everyday needed to take care of the kitties under our care there will be no other option but to close down. What choice would we have ?

A whole Cat Hospice will be wiped out and only painful and sad stories will be told because we could not round up the World Wide awareness and financial help these beautiful cats deserve.

You have that power to avert this tragedy today .

If your heart and budget can afford it please donate today.

Thank You
Mad Kitty Love To You

Rick & Chrissy & Da Kitties